PVCu & GRP Composite Doors in Billericay, Canvey Island & Grays
Essex Trade Windows are delighted to announce that the new on–lineGRP Composite Door Selector is proving to be a huge hit. Customers throughout the South East of England – including our near neighbours in Billericay, Canvey Island & Grays – love the choice they have at their fingertips when selecting new and replacement front doors.
Reasons to Choose GRP Composite Doors – Billericay, Essex
GRP stand for Glass Reinforced Polyester. It is a resilient material often found in the manufacture of modern car bodies, boat hulls and offshore structures. It is strong, lightweight and ultimately weatherproof. Unlike traditional timber doors, GRP will not warp, shrink, rot or crack. It is rust proof, dent proof, water resistant and low maintenance. GRP front doors have a life expectancy above 35 years and GRP composite doors from Essex Trade Windows come with a manufacturer's 10 year guarantee.
All our PVCu and GRP Composite Doors are built with strength, style and security in mind. Our composite doors are kite marked, feature Secure By Design innovations and bear the EC Charter Mark. Essex Trade Windows front doors and back doors are made to measure and come pre-hung in PVCu and Composite frames for a perfect fit every time.
GRP Composite Door Selection – Canvey Island, Essex
At Essex Trade Windows, some of our customers come to us knowing exactly what they want. They know the colour, the style, the layout of glazed door and frame panels – right down to the design and positioning of the letter box. Because we manufacture doors to order, we are always happy to oblige.
Of course, after visiting our website, many more of our customers suddenly realise the great choice that is on offer. In some cases this can be a little overwhelming. Essex Trade Windows have made choosing a new or replacement front door simple. Our new on–line Composite Door Selector helps you through the stages of designing the best front door for your home.
With over 20 different door designs to choose from, a wide selection of door frames and configurations, patterned, plain or decorative windows, a choice of ten different colours for doors with complementing or contrasting colours for door frames, and a great choice of accessories, you can see how your new door will look before you order.
Secure by Design is an innovation from the Association of Chief Police Officers recognising security features that are built into the design of front doors, back doors, windows and locks. PVCu and GRP Composite Doors from Essex Trade Windows have incorporated a number of key security features from the strength of the component parts, the construction around galvanised steel frames and the integration of multi–point lock and latch systems.
One extra security choice available with both GRP composite doors and PVCu front doors is the addition of keyfree locks. Keyfree Locks from Yale are Secure by Design products that offer a triple entry access system that is safe and easy to use.
Keyfree Locks can be operated by a fob system similar to the design often used for car doors. For home–owners and tenants who don't want to carry keys or fobs with them there is programmable keypad entry. Security codes can be shared with others as required and can be easily re-programmed to new numbers as the need arises. Finally there is a standard key override capability for those who prefer the old–fashioned lock and key.
Billericay, Canvey Island & Grays
As Essex Trade Windows travel around Essex, Kent and the southeast we regularly come across out of the way sites and stories we might otherwise not have known.
Billericay's Best Kept Secret
Described as Billericay's best kept secret, Norsey Wood is a local nature reserve, a Scheduled Ancient Monument and a Site of Special Scientific Interest.
Norsey Wood is a mixed coppice woodland covering 165 acres. It is easily accessible with entrances to the wood less than a mile from Billericay's town centre.
Norsey Wood has a history going back over 4,000 years. It has its own information centre, interactive guides and a choice of woodland walks for all abilities. A richness of wildlife and a continuing tradition of woodland crafts make a visit to Norsey Wood well worthwhile.
The Canvey Island Monster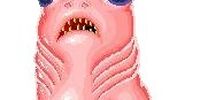 The Canvey Island Monster is the name given to an unusual creature whose remains were first washed up on the shore of Canvey Island in November 1953. This was the year of the Great Canvey Flood and storms and swells brought many unwanted visitors to the island.
The creature was described as being 76 cm long with thick reddish brown skin, bulging eyes and gills. It had hind limbs with five-toed, horseshoe–shaped feet but no forelimbs. A second, larger, specimen was washed up the following year. This one was 1.2 metres long and was in better condition, with eyes, teeth and nostrils intact for examination.
No formal identification was made and there is still only speculation as to what the creature was and what happened to the remains.
The Naming of Grays
Grays in Essex was named after Sir Henry de Grey (alt. Henry de Grai), born in Thurrock in 1155. Sir Henry was a favourite of Richard I and in 1195 was granted the Manor of Thurrock in Essex.
Sir Henry was the grandson of the Norman knight, Anchetil de Greye, a vassal of William the Conqueror.
Billericay, Grays, Canvey Island, GRP Composite External Doors, Upvc Double Glazed Windows, Coloured Upvc Window Frames & External Doors, Wood Effect Composite Door Frames, Grain Effect UPVC Windows, French, Sliding Patio & Bi-Fold Doors. Doors & Conservatories, Yale Keyfree Locks. Bury St Edmunds, Thetford, Stowmarket, Newmarket, Tonbridge, Rochester, Sevenoaks, Kent, Essex Trade Windows, DIY Supply only, or a Complete Installation Service for your Upvc Double Glazed Windows, GRP Composite External Doors, Conservatories. Basildon, Brentwood, Wickford, South Benfleet, Rayleigh, Southend, Ingatestone, Chelmsford, Ongar, Essex. Tilbury, Dartford, Gravesend, Gillingham, Kent, Maidstone, Tunbridge Wells, Chatham, Canterbury, Ashford, Sittingbourne, Orpington, Colchester, Braintree, Ipswich, Harwich, Bishop's Stortford, Harlow, Cambridge, Hertford, Waltham Abbey, Hoddesden, Cheshunt, Chigwell
Newmarket | Basildon | Brentwood | Southend | Chelmsford | Billericay | Wickford | Canvey Island | South Benfleet | Ongar | Grays | Tilbury | Dartford | Gravesend | Gillingham | Kent | Maidstone | Tunbridge Wells | Tonbridge | Rochester | Chatham | Canterbury | Ashford | Sittingbourne | Orpington | Essex | Colchester | Braintree | Ipswich | Harwich | Bishop's Stortford | Harlow | Cambridge | Hertford | Waltham Abbey | Hoddesden | Cheshunt | Chigwell
SaveSave